19th Annual California Brewers Festival
Drink Beer for Charity!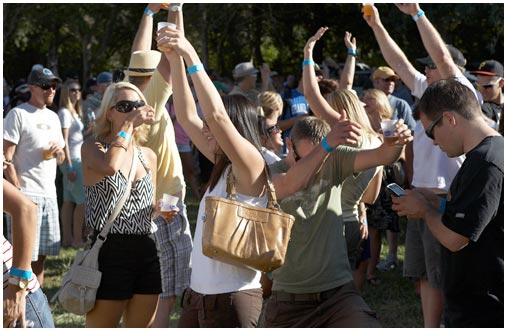 Point West Rotary presents the 19th annual California Brewers Festival bringing 60+ breweries and distributors along with a few thousand thirsty neighbors to Discovery Park in Sacramento, CA. And the best part? You're enjoying unique beers while helping local charities!
When?
Saturday, September 21, 2013
Where?
Discovery Park, Sacramento
We have live bands performing, a selection of food vendors, cigar selections and more.
Where can I buy tickets other than online?
We offer a number of ways to get tickets for the event.
Have a bike? We provide a lot of free bike parking for those that want to make a wonderful day of biking and beer tasting outdoors.
By attending our event you are helping Point West Rotary raise funds to help both local and international charities through the Rotary International network. This group of 1.2 million members worldwide strive to make their communities and the world a better place. Find out more about Rotary's "Service Above Self"!
What Charity Are We Helping?
We will be announcing our charity partner shortly… Stay tuned!