Frequently Asked Questions
We look forward to seeing you on September 18, 2021 to help us celebrate another great year of GREAT beer!
---
What are the event hours?
Gates open at 11:30 for VIP with first pour at 12:00, and gates open at 1:00 for General Admission with first pour.  Last pour all tickets is 3:45.
How do I become a food vendor at the next event?
All food to be sold at the event is provided by SactoMoFo food trucks.  If you have a food truck in the area and want to participate, please contact Paul at SactoMoFo.
Are you accepting vendors other than food at the event?
Yes, our vendor village has been such a success that we will continue to offer fun things to see, do, and purchase!  dWe have 10'x10′ spaces available for products with a focus on locally-made products, especially products and services that relate to the event.  Vendors will need to bring their own tents, tables, and chairs, and supplies.  Electricity is not available. If you'd like to be a vendor please contact our Vendor Chair.
How can I volunteer to help out?
Click HERE to find out how to volunteer.
Do you give refunds?
Because we are offering to RESERVE your ticket, we do not offer refunds.  All tickets are risk free to reserve but become non-refundable after your card is processed and a ticket is issued.
Is the event family-friendly?
Yes! There is plenty to do besides drink beer! We have food trucks, music, a Vendor Village and bean bag toss. Bring your lawn chairs, blankets, sunscreen and kids! 12 and under are free, 13-20 purchase a non-drinking ticket for $10. What more could you want?
What security will be present at the event?
As always The California Brewers Festival will be protected by uniformed Sacramento City Police officers and Smart Guard Private Security.  In light of the recent climate these days, no backpacks will be allowed into the event.  You are still allowed to bring your lawn chairs and blankets.
Are dogs allowed at the event?
Well behaved dogs are welcome at our event!
Are outside food and drinks allowed at the event?
Unfortunately, we cannot allow any outside food or drinks into the event for liability reasons. Please enjoy the great selection of food and drinks available at the festival.
Will there be a bicycle valet again this year?
Yes! We provide a FREE bicycle valet for your convenience.
How much does parking cost?
The county charges $5 per vehicle for parking.
Who puts on the event?
The event is hosted by the Rotary Club of Point West – Sacramento and the Point West Rotary Foundation. Learn more about our club and all the great work we do in the community here.
Where does the money raised from the event go?
The California Brewers Festival is the largest annual fundraiser for Point West Rotary. All of the net proceeds from the event go to our charity partners, Runnin' for Rhett, WEAVE Inc., along with many other local children's charities.
Where can I have Uber or Lyft pick me up or drop me off?
Uber and Lyft drop off and pickup spot is on the Northwest end, so entrance for your Uber and Lyft driver should be from Richards Boulevard.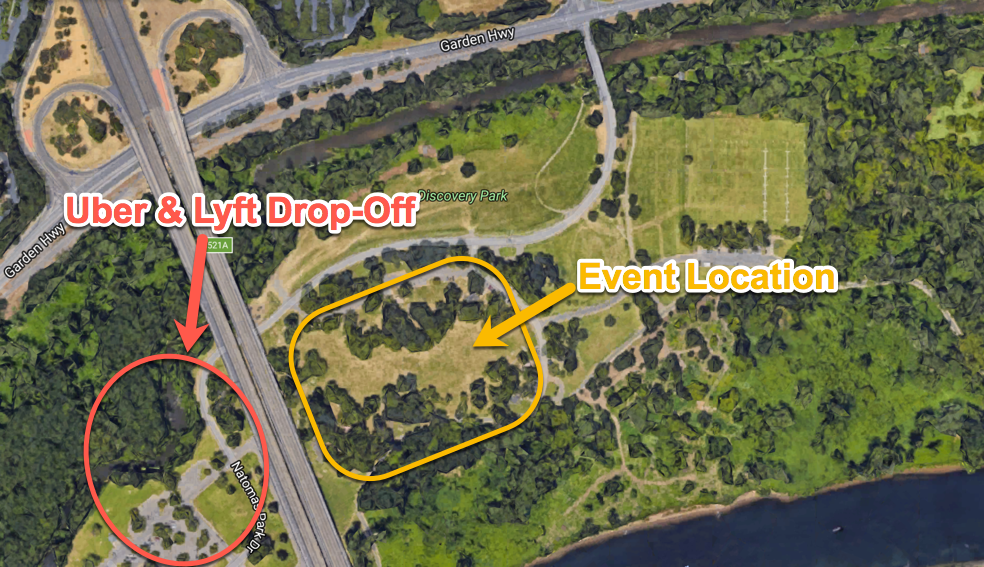 Still didn't answer your question? Let us know!